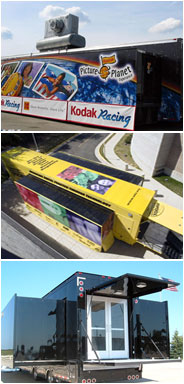 Mobile Marketing Services
As a leading provider of mobile marketing services and event management services IMM provides a complete and systematic approach connecting client to customers. Our design experts develop the look of mobile vehicles both inside and out. Our team will focus on every aspect from selection of the most effective vehicle, integration of interactive elements, technology based displays, interior build out, external components, exterior graphics and event objectives.
Concepts, Creative & Design
Vehicle Graphic Wraps
Vehicles & Expandable Trailers
Custom Fabrication
Mobile Marketing Build-outs
Event Elements
Interactive Displays
Outdoor Components
Tour Operations & Management
Vehicle Leasing Options
Turnkey Operational Leasing Programs
No need to manage multiple vendors when you can get the expertise under one roof.
Our personalized and dedicated mobile marketing services follow you wherever you go.